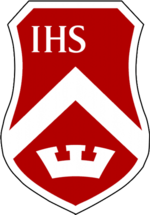 In 1948 at the initiative of the Catholic Hierarchy of Korea, Pope Pius XII gave assurances that an institution of higher learning would be founded. Sogang University was built and opened its doors in April, 1960. The university was established by the Society of Jesus to provide an education based on Catholic belief and inspired by the Jesuit educational philosophy, in conformity with the Korean tradition of education.
It has been 50 years since Sogang first opened and they have definitely made an impact in Korea. It is one of the most well-known universities and is constantly winning awards and being ranked in the top 5 universities of Korea. In 1990 Sogang opened a Korean Language Program that has become very popular among foreigners. Instead of making grammar the focus of the lesson like most schools do, Sogang focuses on conversation that you will use in your daily life in Korea.
The campus of Sogang is quite nice with a lot of places to take a rest and get away from all the classwork. Sporting events play a major role in the university so naturally you can find a lot of tennis courts, football pitches, basketball courts and  other facilities.
A sign or motto that you will often see around the Sogang campus is "Be as proud of Sogang as Sogang is proud of you".
Here is a link to the universitie's website and a link to the Korean language program at Sogang.
http://www.sogang.ac.kr/english/index.html
http://klec.sogang.ac.kr/
How to get to Sogang University:
Take line 2 to Sinchon station and leave exit 6. Head straight for about 5 minutes and Sogang will be on your left.
Take line 6 to Gwangheungchang station and leave exit 1 and head straight.
View larger map