Koreans seem to know what they're doing when it comes to cosmetics.
Their products are a big hit all over the world, and their makeup and skin products excel in areas where other products just can't compare.
Koreans are constantly creating, inventing, and experimenting with the newest ingredients. Some of their flagship products are eye creams. You might have seen these in airport duty-free shops if you travel internationally.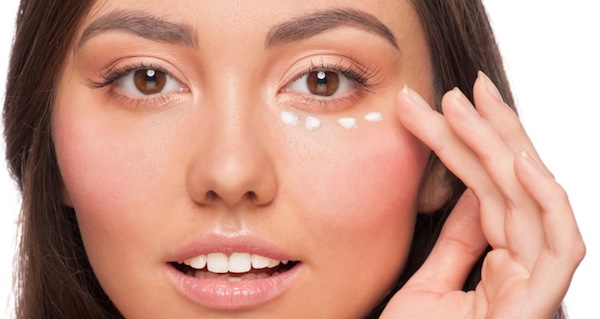 These creams make fabulous gifts. I even got my girlfriend a set on the way home from Korea one time – she's now my wife 🙂
Many consumers often wonder where to buy Korean cosmetics since it's tough finding them at your local drugstore.
At ExploringKorea we bring Korea to you, and I've researched and prepared a listing of six of the best Korean eye creams available.
Belif eye cream is one of the top eye creams in Korea and does not contain any synthetic perservatives, colors, or fragrances.
Do you struggle with wrinkles around the eye? Know the most popular and best Korean eye creams available!
It is not greasy like other thicker creams for the eyes, yet it is thick enough to moisturize the fragile area around your eyes efficiently.
Its consistency is close to a gel formula which glides on smoothly, provides plenty of moisture, absorbs quickly, and works wonderfuly under makeup without smudging it or leaving it greasy. Belif retails for about $52.00.
This eye cream is made with organic shea butter and cloudberry extract. It is a thicker cream which is better to apply at night before bed, rather than leaving on all day under makeup.
Even though it is a bit heavy, it absorbs and glides on quickly and leaves the eye area perfectly moisturized for hours.
It is rather inexpensive for the amount you get and a great deal priced at around $11.50. That's pretty amazing for being one of the top rated eye creams in Korea.
Enriched with black caviar eggs, this wrinkle recovery cream protects skin and gives it a smoother, firmer appearance.
This cream is also made with royal jelly and gold diamond honey, and many other all natural nutrients that help reduce the signs of aging and moisturize the skin.
It's best to use Holika Black Caviar at night since it is incredibly moisturizing and can get a bit heavy to wear during the day in warmer climates.
This special cream is priced around $30 and is available at Amazon.
Myeonghan Miindo Yul Eye Cream comes in a surprising soft brown shade and is very thick (thicker than most eye creams)
It is more expensive for a jar than some of the other creams, and costs between $47-$99. However, you will get a quality cream that will absorb nicely without leaving your eye area feeling greasy.
It is excellent to wear both day and night and does have a nice scent.
This cream contains 80% of snail slime filtrate which increases fimrness and elasticity of the skin, keeping the eye area bright and youthful looking. (Kinda weird I know, but hey)
Many consumers have raved about this eye cream because it is a one of a kind that really moisturizes the delicate eye area without a heavy or greasy feeling.
Its gel like snail texture glides on smoothly and can be worn underneath makeup without any smearing.
With continued use, this eye cream will slowly reduce any fine lines you may have around your eyes.
This cream contains vitamins C, E, grapeseed oil, and aloe. Yalmeh says it should be used both morning and night and you can expect to see results in just a few short months.
It is all natural and does not contain any parabens or harsh ingredients. They also give a 90 day money back guarantee!
Some consumers have noticed a difference in their skin almost immediately. This cream has a nice smooth texture and lovely scent.
It is priced at $29.99 and you can purchase this along with other Korean eye creams at Amazon.
Korean makeup and skincare products are unlike any other product available. Many celebrities use the best Korean makeup and skincare products because they're considered the top of the line. Korean skincare products not only give you outstanding performance but most of their eye creams are at least 30ml in volume.
When purchasing western skin products, you are only receiving about 15-20ml at most for the same price.
So not only are you getting a great product when you buy Korea eye creams, but you are also getting more for your money. If you are concerned with the delicate skin and fine lines around your eyes, then try one of these top six Korean eye creams that will help your skin look younger and feel smoother.