Jamsil Baseball stadium was completed in July, 1982. Jamsil stadium makes up the Sports Complex area including nearby Olympic Stadium , Skating Rink, Jamsil Swimming pool and Sports Park. The stadium is home to two teams. The Doosan bears (www.doosanbears.com/) and LG Twins (www.lgtwins.com/) as part of the Korean Baseball Organisation.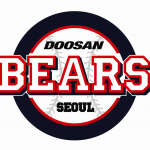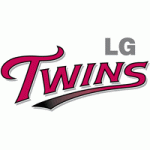 Games are held here almost daily during the baseball season while on Mondays the Stadium is closed for maintenance etc. The stadium can hold over 30,000 people. Inside the stadium there are many restaurants including KFC and Burger King. Many people get take out and enjoy the games while eating. There are also many other restaurants and food vendors. Baseball wouldn't be nearly as great for the spectators without beer. People generally bring their own beer but for a slightly higher price you can pick up an ice-cold beer at the stadium. Also, Max beer have staff walking around the stadium with Kegs on their backs dispensing fresh draft beer for a fee.  Smoking is prohibited in all seating areas of the stadium.
To really enjoy your experience you should go with some friends and support a team. It is a great way to meet friendly Koreans and learn some chants. Here is a video of some the Chants they use at Doosan Bears games
Opening Hours / Tickets:
The stadium is generally open 2 or 3 hours before a game starts. This gives the dedicated fans with unreserved seats to find somewhere good to sit and also time to stroll around the complex, visit the gift stores and restaurants.
Tickets can be purchased online, at some convenience stores and of course at the stadium on the day of the game. Tickets stop being sold one hour into the game. Prices range from 8,000won (unreserved) up to 50,000won (VIP). Reserved seats start from 9,000 won. Doosan Bears websites is one of the few Baseball teams websites with English. Please check out their site for ticket information TICKETS
How to get to get to Jamsil Baseball Stadium:
It is very easy to get to Jamsil Stadium. Take Line 2 to Sports Complex Station and take exit number 5. The stadium is right in front of the exit.
View larger map