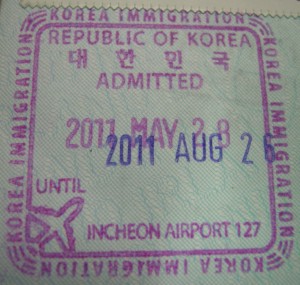 Find out information on Visas for Korea. If you are visiting Korea for a holiday or short term stay find out if you need a visa.
Information on the tourist visa for Korea. Most countries have joined a visa waiver agreement with the Republic of Korea and are allowed to enter Korea without a visa for the purpose of tourism and travel. Another visa agreement is the Designated visa-free entry. The length of stay depends on the agreement made between South Korea and your country.
Click here to visit our up to date page about the tourist visa for Korea.